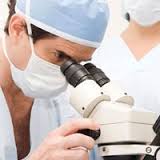 The Department of Pathology at Sri Sai Super Specialty Hospital is fully equipped with State-of-Art Machinery that helps to provide complete 24x7 Diagnostic backup. All this is possible in a much more efficient way now with the acquisition of the latest technology in the form of RA50, Erva Chem.
Facilities
Pathology & Microbiology
ABG Analysis, Haematology, Biochemistry, Clinical Pathology, Immunology.
Histopathology, Biopsy, FNAC.
EM 200 Fully Automated Bio Chemistry Analyses.
State of the Art 5 Part Hematology Analyses.
Automated Coagulation Analyser. High-End ABG Analyses.
Fully Equipped Histopathology & Cytology,(FNAC) Department.