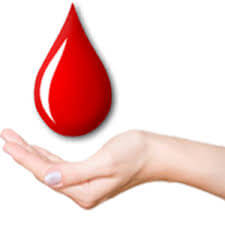 The Department of Blood Bank & Transfusion Medicine is fully equipped with State-of-Art Machinery with 24x7 services. The Department is equipped with Component Therapy products & an Apheresis facility.
The Department is running under the guidance of well-qualified and experienced Pathologist Dr. Divya Goel MBBS, MD (path). She graduated from Grant Medical College Mumbai and post-graduated MD (path) from Mangalore, Kasturba Medical College. The Technical Supervisors & Staff have been intensively trained in Blood Bank & Transfusion Medicine.
Dr.Divya has worked as a lecturer in Hematology and Transfusion Medicine at J.J. Hospital Mumbai.
She worked and trained at National Blood Service Manchester (U.K.).
Facilities
24 Hrs Availability of whole Blood & Blood Components (on exchange basis)
Apheresis products (Platelets & Plasma)
Jumbo Platelet pack (only one in Moradabad district)
Platelet rich plasma
Fresh frozen plasma